According to the most recent data available from child protective service agencies, an astronomical 674,000 children were substantiated victims of child abuse or neglect in 2017.
Child abuse consists of any act that endangers or impairs a child's physical or emotional health and development. Child abuse includes any damage done to a child which cannot be reasonably explained and which is often represented by an injury or series of injuries appearing to be non-accidental in nature.
Child Abuse is a silent epidemic that thrives in secrecy. It can be prevented by talking about it and understanding that it is not a "social problem", but a crime that causes extensive physical, developmental, and mental health problems in its young victims.
The thought of our children being harmed is every parent's worst nightmare. We try to do everything we can to protect our children and keep them safe, but there is still a constant worry about what happens when they are out of sight. We've come up with some tips for child abuse prevention, and ideas for how to talk to your child if you believe abuse may have occurred.
How to Reinforce Personal Safety at Home
Always be approachable, let kids know they can always come to you with problems or questions
List trusted adults they can talk to
Use appropriate correct name for body parts
Have touching rules in your family
Watch videos or read books about personal safety
Role play " what if " situations
Let them know that it is ok to say no to an adult who wants to touch their private parts
Let them know they have a right in who touches them
When Talking With Your Child
Be/stay calm and confident
Be careful not to scare your child; your tone should be neutral
Reassure your child know that you are always there for him/her and always want to protect him/her
Allow time for your child to process and to ask YOU questions
Have your child identify 3 safe people they can talk to if someone ever makes them uncomfortable
Take the time to make talking to your child about personal safety an ongoing dialogue
Be sure not to interrogate/interview your child. Instead, ask simple, open-ended questions in a calm and neutral manner: "Has anyone ever made you feel uncomfortable or scared? Has anyone ever asked you to keep a secret?"
Be Observant, Ask Your Child Questions
Be aware of changes in your child's behavior. If your child is hesitant to go certain places or to be around certain people, ASK!
Pay attention to their behavior/attitude before and after spending time with an adult
Believe the child if they disclose something troubling to you
Comfort him/her that he/she has done the right thing in telling you and that what happened is absolutely not their fault
Water Safety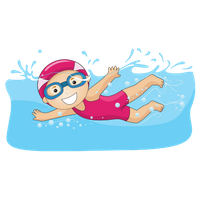 In only minutes, a tragic incident can lead to a lifetime of hurt and pain. Drowning is one of the leading causes of unintentional death for children. The good news is that it is entirely preventable with constant vigilance and following proper water safety protocol and pool protection measures. Click here to learn more about water safety.
Safe Sleep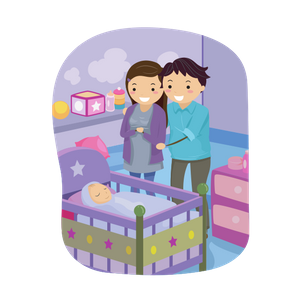 Sleep-related deaths are the leading cause of infant death between birth and 18 months of age. In Osceola County, unsafe sleep practices are the second leading cause of child fatality. Many of these deaths are preventable by knowing the best safe sleep practices. Learn more about safe sleep practices to keep your infant safe.
Research and Data